If you were to leave and fulfill someone else's dreams,
I think I might totally be lost.
OOOOOH. I got an award thingy from
Abii Hilton
. And it's my first. I'm so excited. :o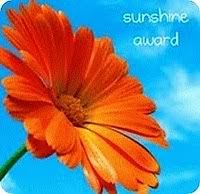 Put the award on your blog.
Pass the award to 12 bloggers. Link the chosen ones within your post.
Inform the chosen ones by commenting on their blog.
Share the love and the link to the person who gave it to you
The 12 Sunshine Awards goes to:
1.
My Wildflower Wardrobe
2.
CHEAP THRILLS
YAAAAAY. :)