Oh darling, if you leave me,

I'll never make it on my own.

OMGOMGOMGOMGOMG. I WANT DOC MARTEN'S SO BAD. GKA;FJG;AKJG;!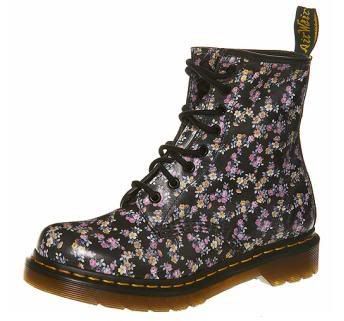 I've always liked them, but I never really thought I would wear them. But after seeing Agyness Deyn and Daisy Lowe sporting them, I've kind of fallen in love with them all over again.



They are SO sick. These floral ones especially. I need a job. So I can buy them and wear the crap out of them. They are a beauty. :D
I was looking at the white ones in this, but they aren't as...grungy to me. I love grungy. :P
I can definitely see myself wearing these with black tights, a black skirt, a graphic tee and a leather jacket. With a gold watch and lots of rings. :D
I like it...


Oh, and if you like Kings of Leon, I recommend checking out their latest single "Notion". It's SOSOSOSOSOSOSOSOSOSOSOSOSOSO good. Well, I love it.